CUSTOM WALL BUTTERFLY PROJECT
Every day is a Magic Day with Ilina! Experience bright colours and talent across the room, and enjoy every moment with a sip of WoW-effect!
This custom wall butterfly project reflects a dream of a little girl. Her world reflects to be as close as possible to the sea while being with butterflies and pursue happiness and love.
Why butterfly? Butterflies dance as they flutter among the flowers. They remind us not to take everything seriously but to float with lightness and joy. They remind us to get up and move, for if you do not move, you cannot dance.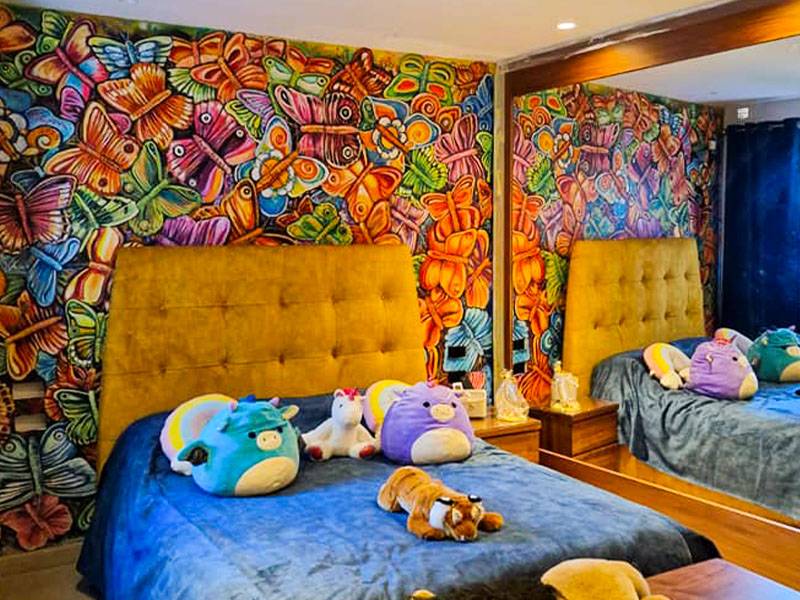 Tomorrow is the most important thing in life comes into us at midnight very clean. It's perfect when it arrives and it puts it self in our hands.
Looking to create something unique?
Connect with social media