I'm an artist, specialising in traditional painting from Ta' Xbiex, Malta. My artistic portfolio includes floral, Mediterranean landscapes, nudes, abstracts, animals, clowns, historic and religious pieces.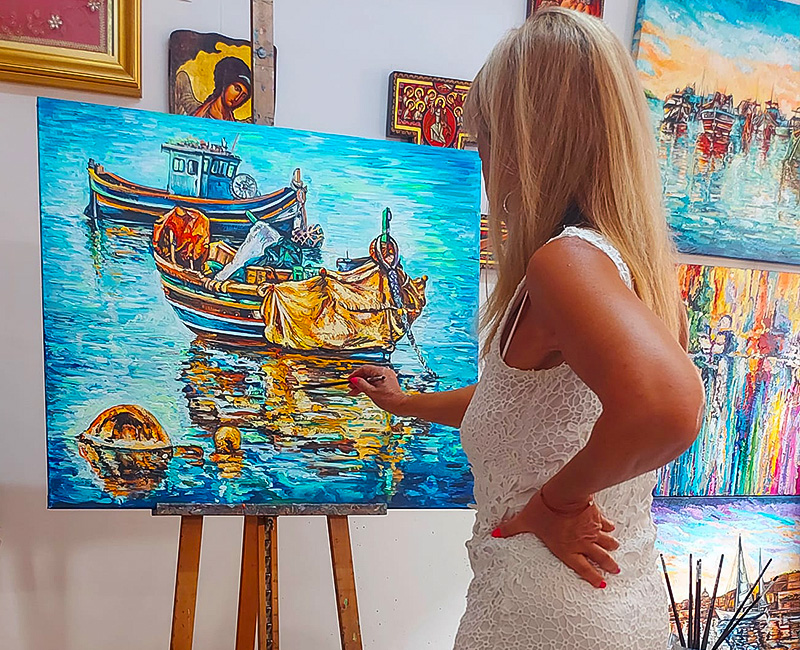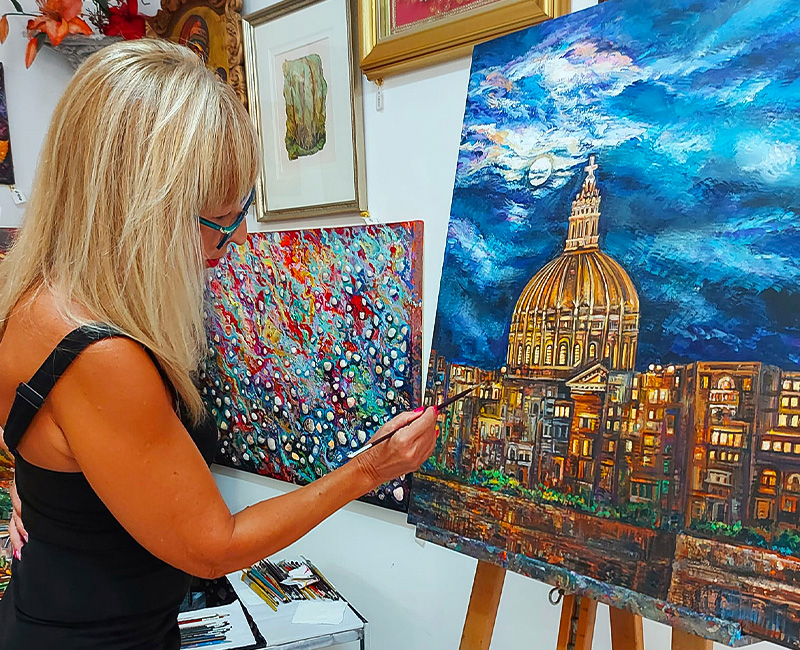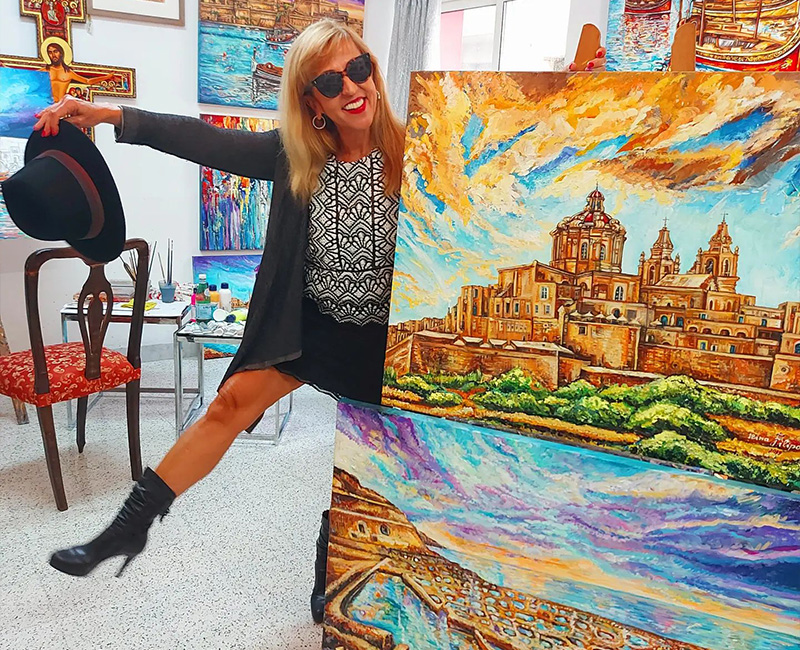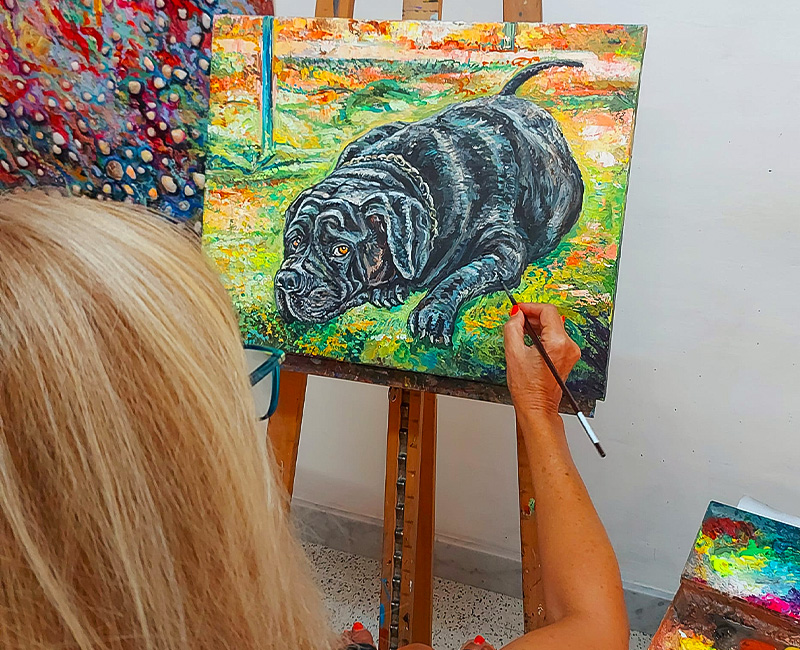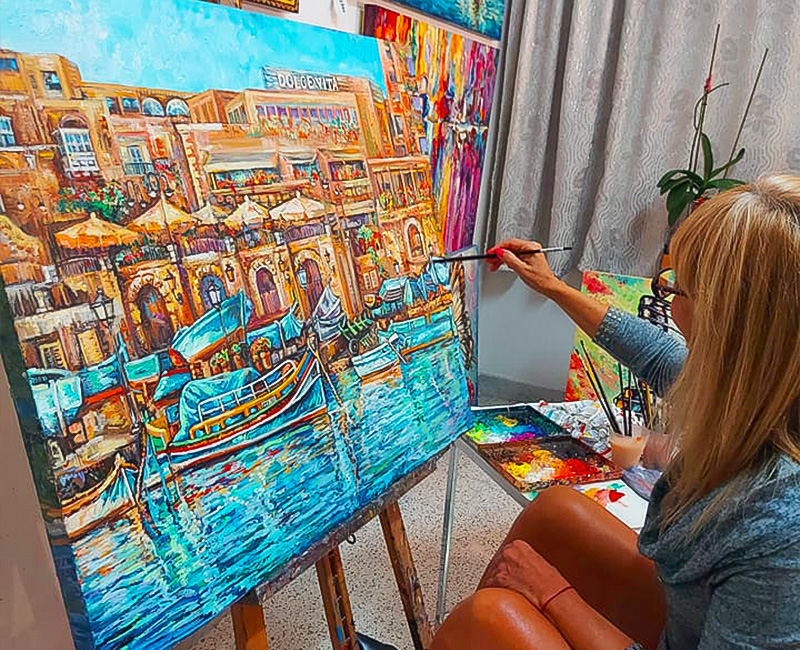 Discover Art in Malta and Embrace Your Vision.
Highly talented artist who can perfectly paint any kind of photo into a handmade painting as to your exact specifications.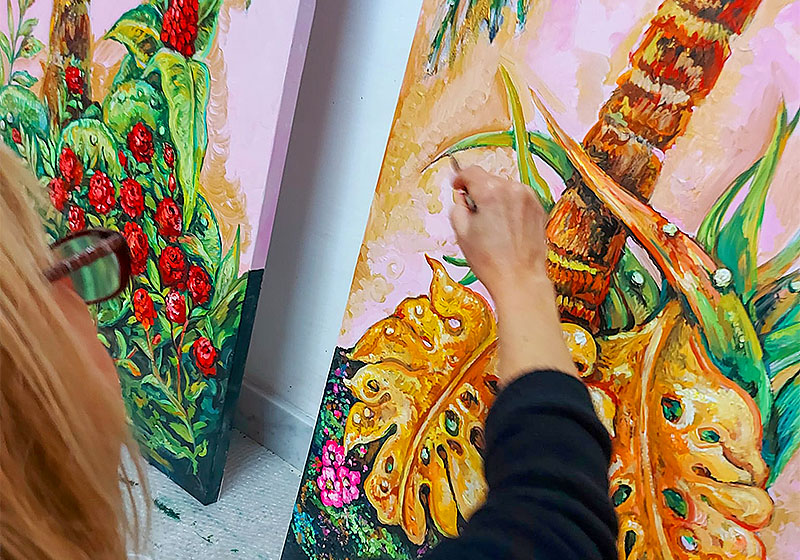 Explore Art of Ilina: Origins, Regenerations, Inspirations.
Immerse yourself in colour.
Art of Ilina is a plethora of present day art and charisma that explores the activism of creating iconic pieces. Ilina's art has made steps Jerusalem (Israel), Japan, United States of America, England and Holland.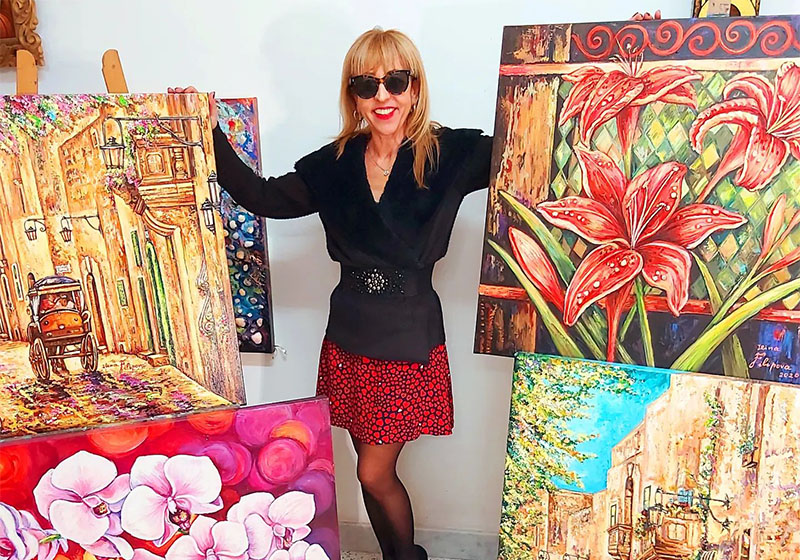 Provocative, Bold & Moving.
Create a memoir, make a step, be you.
At the heart of the 21st-century art world, Ilina holds an innumerable exhibitions over nearly 40 years. Ilina has been gaining a one of a kind recognition by private collectors and also being invited to showcase her artwork live to places such as: hotels, art galleries, museum (Museum of Fine Art Valletta).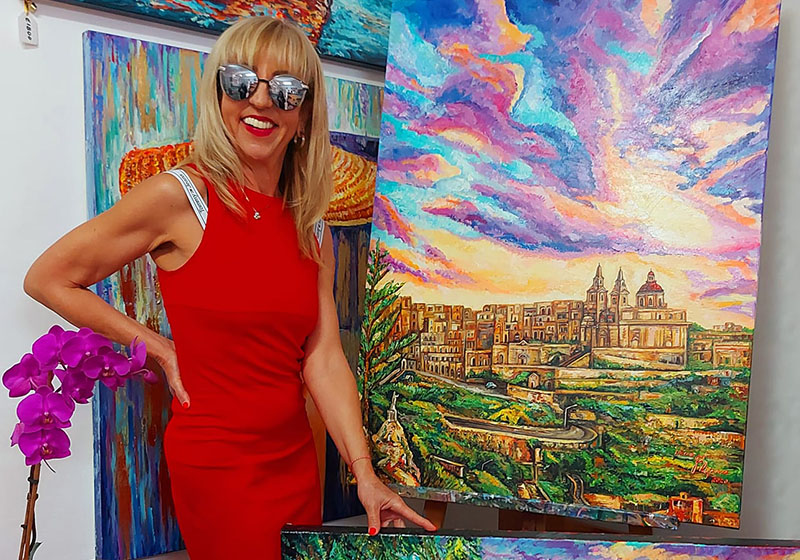 Unearth Ilina's groundbreaking artistic practice and talent.
Her work is housed in international private and public collections.
Ilina invites you to create together. Think, engage, and let your imagination spur.
My collection of work encompasses all the passion and love towards art. Recently, my artistic journey has seen various shifts in topic, canvas sizes, and approaches, yet all have in common one special thing to me – colour. The paintings produced lately range from landscapes, nudes, animal paintings, abstracts, portraits, sea views, and many more.
Captivating Creativity:
Unleashing the Soul of Art through My Portfolio
My name is Ilina and I make your vision come true by engaging you in a diverse authentic art journey.
Devoted to art since a kid.
Explore an exceptional art in Malta and experience sensational paintings, immersive installations, and an inspiring pieces of art.
Stay Updated on New Artworks and Exclusive Offers
Looking to create something unique?
Connect with social media